Today is the second part of the triple smut fest!
Which means…I am actually over at Oleander Plume's site today. She is a fellow contributor in Best Women's Erotica 2014, and today she's asked me to come on over and write a flash story. In fact, she offered me a challenge—dun dun DUN!—which I gladly accepted. Her response to the challenge is coming on Wednesday, but in the meantime, please hop on over to her site to read "Heat"!
More on what inspired the story and the challenge is posted there too, but to give you a little preview, I'll leave you with this: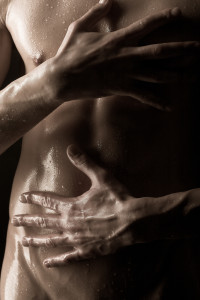 Now, please go read "Heat" at Oleander Plume's. Hope you enjoy it!
XX,
Jade