Hey everyone!
If you haven't heard, Rose Caraway—aka the sexy librarian—is the editor of a fabulous new anthology called The Sexy Librarian's Big Book of Erotica. Tomorrow night (9/4), she'll be celebrating her Book Release Party at the Polk Street Good Vibrations in San Francisco from 6:30 to 8:30! Woo hoo!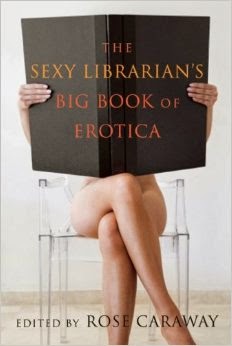 Malin James, Lily K. Cho and I will be joining the lovely Ms. Caraway to read selections from this hot book, and I'm delighted to be reading a story by my dear pal, Tamsin Flowers. It's sure to be a fantastic time—I mean, it's free, it's packed full of erotica, and it's in a toy store. Score! 😉
You can find out more about the event right here, and I hope you'll come join us. We'd love to see you!
Please be sure to say hi!
XX,
Jade