I am fortunate to have several close friends who support what I write, but, truth be told, I also have many family members who strongly and vocally disapprove. As we all know and as was discussed in many incredible posts before a few months back, erotica has long been the black sheep of the writing world, regardless of its quality. It's a shame, really, that so many amazing authors can be slapped with a derogatory label and/or be "on the fringe" simply for writing about sex.
Just before the real heat of the erotica sex writing versus mainstream sex writing conversation arose, a close family member made a point to call out her negative thoughts on what I write, and—perhaps because of the ongoing conversation, or just because of how it all went down between us—it's resonated in my head off and on all this time. She was not the relative who'd previously crushed me by telling me my talent was wasted; the words of this woman, instead, infuriated me. We were mid-phone conversation when she brought up the fact that her daughter had started asking what I write, and, instead of coming up with an answer, she had apparently called to tell me of her plight. She said, "My daughter is asking what you write. What do I tell her? What on earth am I going to tell her with what you write? Do you ever think about that? You've put me in a really weird position."
Irritation is a gentle way of describing the feeling I had in that moment. Granted, I don't have children, and of course the appropriate response is entirely dependent on the age of the child—but I'm pretty sure there are a plethora of ways for a parent to approach this without blaming someone else for putting her "in a really weird position." I said, "Why don't you just tell her I write fiction?" But the response was, "She wants to know what kind. What do I tell her?"
Again, I'm not a parent, so I said: "Why don't you tell her what you're comfortable with?"
Unfortunately, this relative went on to say how awful her situation was because of what I'd chosen to focus on, and I opted to get off the phone rather than be berated. But months later, the real answer I've wanted to say still floats around in my head. It's the easy answer—for me—that I know she and many others might not accept, but that I'm certain is the answer many of us feel, and why so many of us have no issues writing something that is, unfortunately, so shunned: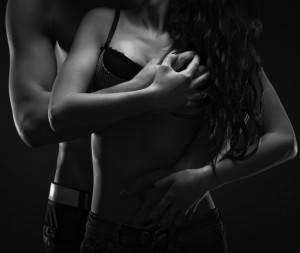 I write erotica.
Yes, it's really that simple.
But okay. If we want to go further, if we need to delve into the depths of how powerful and real this genre is, then here's my official answer:
I write erotica. I write fantasy. I write desire, discovery, and truth. I write love, intimacy, communication, relationships, and connection. I write human touch, empathy, grief, lust, and pain. I write reality, and about how we as people interact and share with one another, and the affect, good and bad, this has on our lives. And—whether or not anyone agrees with it—I'm writing something I love, and that I'll continue to write because it shouldn't be villainized when what it's based on is happening everyday, in so many homes, between the very people who continue to object to it.
It's sex. It's real. More than that, it's beautiful, amazing, deep, painful, transformative, close, and powerful. And you know what else? It's the most natural thing in the world.
That, my dear? That's what you tell her.
XX,
Jade