On a scale of 1 to 10…I'm this excited: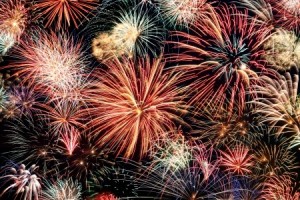 To translate, that's, like, 15. Or maybe 20…
Or, maybe I'm just too excited to put a number on it!
See, I've had some news under my hat for a bit now, but, um, the word is officially out:
I am so, so thrilled to get to share this news! My fabulous agent Jessica Alvarez has been shopping around my erotic romance book for a little while, and I'm ecstatic that it's been picked up by Carina Press—along with the rest of the series! The Assignment, The Discipline, and The Reward are all slated to be published starting sometime in late 2016 in the Lessons in Control series, and I seriously can't be more delighted!
You may recall me mentioning the process of writing the first book in the series a couple times—it was a wild thing that just poured out of me at a bizarrely fast pace, and even though I put the continuation of the series aside for a while, I couldn't stop imagining my characters resuming their tale. Theirs is a sexy, edgy, BDSM experience full of all sorts of adventures and heated exploration—and I have so much more to share with you in the coming months about not just the first book, but the whole series.
A giant thank you to Carina Press for taking a chance on my debut novel (and then second and third, too!), and to Jessica Alvarez for helping me on this journey!
Much more to report in the future, folks—but for now, please picture me bouncing around my house squealing (because it is totally happening)! 🙂
Thank you so much for being part of the excitement with me!
XX,
Jade