It's a very special time of year—and for those of you not in the know, Tamsin Flowers hosts the hottest advent calendar in town. Each day until Christmas, she features stories from a bevy of fabulous authors that will definitely get your pulse racing. This year she kicked off with part one of a beautiful piece of her own called "Fallen," and she's featured so many other delicious stories too, from the likes of Lana Fox, Rachel Kramer Bussel, Katya Harris, and many more.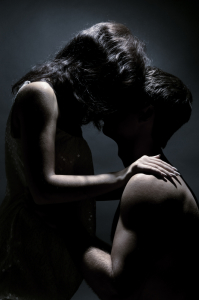 Today, Tamsin has kindly asked me over! She's featuring a short and sweet flash piece of mine called "Missing You," one I wrote a couple months back with an image of that achy feeling you get when the one you love is just too, too far away. So, with that in mind, I hope you'll head over to Tamsin's place to give this new release a read…
Once you do, be sure to keep an eye not only on all the other advent calendar stories, but Tamsin's site, too. It's a smokin' hot destination!
Special thanks to Tamsin for hosting, and to you, readers, for checking out "Missing You"! 🙂
XX,
Jade