Hi everyone! I hope you were able to join us last week at the Dirty Old Women Read Erotica Event in Oakland. It was great fun! But if you weren't, and you happen to be in the L.A. area tonight, then I have fantastic news—I'll be reading live once more! Yes!
This evening, Skylight Books and Rachel Kramer Bussel are hosting a reading to celebrate the recent release of Best Women's Erotica of the Year, Volume 2. You'll be hearing readings from both volumes—I'll be reading an excerpt from "Ophelia the Second," my contribution to Volume 1, and you'll get to hear Jocelyn Bringas, Melina Greenport, and Rachel Kramer Bussel herself read contributions from both volumes. So fun!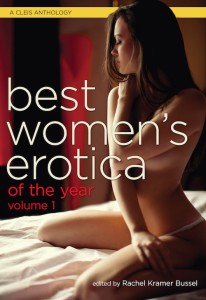 "Ophelia" is a story I'm still quite fond of; I took advantage of my theatre past to write a little Shakespeare inspired erotic romance, and I'm tickled to get to share it with you again live. And, even though I'm reading something entirely different, I'll be bringing along some swag for The Assignment if you'd like to grab it!
All of this is free to you—especially the best part: a live, sexy reading! We do so hope you'll join us. Skylight Books is located at 1818 North Vermont Avenue, Los Angeles, California, and the reading starts at 7:30 pm. Please come on out and say hi!
Can't wait to see you there!
XX,
Jade