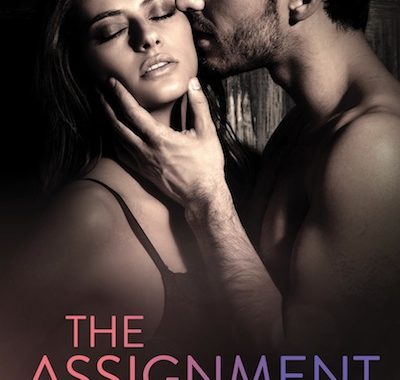 ***UPDATED: All tour stops noted below, and will be updated as the dates arrive with links and specifics! Thanks for joining the fun!***
Hi everyone!
It's a super exciting time over here, because I'm gearing up for the release of The Assignment in less than three weeks and putting all the final wheels into motion for the big day on December 12th. Woo hoo! I can't tell you how over the moon I am for my debut novel—the first installment in the Lessons in Control series—to be coming into your hands in such a short amount of time. Yesssss!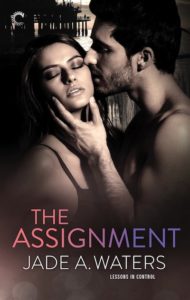 That's why today, I'm even more pumped to tell you about The Assignment Blog Tour! It's a huge event filled with interviews, excerpts, reviews, giveaways, and a bunch of posts connected to and inspired by the book. Extra fun is that this will be a two prong tour, part of which I'm fortunate to have had arranged via Carina Press and Kismet Tours (thanks, guys!) and the other part of which will be hosted by some fabulous author friends of mine.
All right, all right. You probably want to know where to go when it's on, right? Then consider this your official Blog Tour post, where you can come back throughout the duration of the tour (and heck, even after, if you'd like) to be able to catch all the stops along the way…
Thanks so much in advance for joining the fun!
The Assignment Official Blog Tour Schedule:
Sunday, December 4th: Interview and Sexy Snippet read over at The Sexy Librarian's Blog-Cast with Rose Caraway
Monday, December 5th: Guest Post and Giveaway at The Book Cellar
Monday, December 12th: Release day blitz with an excerpt at Rachel Kramer Bussel's and a review at Alpha Book Club!
Tuesday, December 13th: Guest Post and Giveaway at Bewitched Bookworms
Wednesday, December 14th: Bewitched Bookworms, Take Two—Guest Post and Giveaway!
Thursday, December 15th: Guest Post with Horny Geek Girl and home (here) for Blissemas
Friday, December 16th: A Few Thoughts On Asking For What You Want in Bed at Carina Press, and The Assignment visits Parajunkee, Book Briefs and Alpha Book Club with Guest Posts!
Saturday, December 17th: Interview at Kink Praxis
Sunday, December 18th: Guest Post with F. Leonora Solomon
Monday, December 19th: Guest Post at The Brit Babes
Tuesday, December 20th: Interview with Malin James
Wednesday, December 21st: Exclusive Excerpt on Sugarbutch via Sinclair Sexsmith
Thursday, December 22nd: I Write Smutty Things with A. M. Hartnett
Friday, December 23rd: Final stop right here!
The Assignment Blog Tour is brought to you December 5th through 16th by Kismet Tours…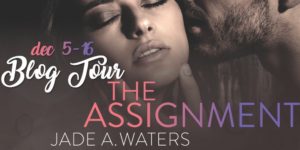 And on the remainder of the tour by wonderful author pals Rose Caraway, Rachel Kramer Bussel, Xan West, Horny Geek Girl, F. Leonora Solomon, the Brit Babes, Malin James, Sinclair Sexsmith, and A. M. Hartnett! A giant thank you to all involved!
Can't wait to see you lovely readers on the tour. And be sure to pick up your copy of The Assignment, available at…
Amazon US     Amazon UK      Barnes & Noble      Google Play      iBooks      Kobo
Happy reading to all!
XX,
Jade