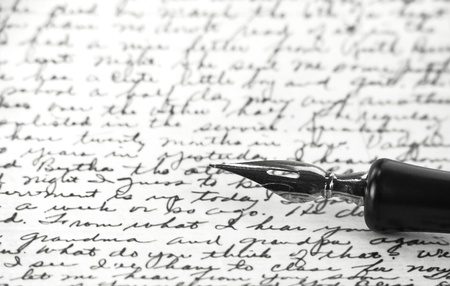 "Your personality is like a raging hill fire, swarming the skies in red-orange intensity as you barrel down to consume the valley below."
This is what he says to me with a tremor in his voice, his eyes lit up with hope that I will approve.
It's good, I admit, but I have to make him work harder for this. Always, always harder.
I drag the chair across the carpet, centering it in front of him. He's on his knees, his cock grazing his belly since long before I bade him strip his clothes in the cold air of our bedroom. I told him to kneel, which he did promptly. I didn't need to cuff him this time because immediately, his hands were behind his back, clutched together in his frenzy. I'd hit the record button on his phone right there in front of his eyes, reminding him in the gesture that I expected him to play all of this back later in preparation.
"Pretty good," I say. "But you can do better."
I plop down in the chair, naked save for my boots. I press my knees together. Randall is panting. The head of his shaft swells as I slide my hands down my thighs. I cock my head, then trail my fingers over my stomach and around my nipples.
"You may speak."
He bites his lip, thinking. He's so jumbled up in his head. Wordsworth, Coleridge, Eliot, Poe—masters of the language he's studied for so long, intimidating him in his anticipation.
"Your body is a mystical ice storm, chilling and stunning, freezing me to the core in my—"
"Nope," I say. I slip my fingertips between my knees, deliberately parting my legs. The vinyl of my boots has tacked together even in that short window of time, and it makes the sexiest unsticking sound as I spread myself in front of his face. Randall stares at my pussy. I am dripping onto the chair. "You just called me an ice queen. Does this look icy to you?"
His eyes widen. I can practically see the words assembling themselves in his mind. We'd scrimped for a while, sending him to retreats and conferences for almost a decade to study this stuff, and I know he has all the words he's looking for despite his temporary block.
Randall hesitates.
I move both hands between my thighs, dragging my fingers along my folds. Swiping at my juices so we can both hear the squishing sound.
"Again, Randall."
His cock leaps.
"Your sex," he says, gathering steam, "is hot as the ash of a molten volcano."
I nod. "Oh, I like that." I glide a finger inside, pushing it all the way in. Randall shudders. I use my other hand to part my lips so he can see each thrust of my finger. When I slip in a second one, he gulps so hard his Adam's apple bobs up like a flotation device from beneath the water.
I am close to coming, but I can't tell him that.
I remove my fingers, then scissor them in the air between us. They shine with my dew under the lamplight of our bedroom.
I turn around. I keep close to his face, watching over my shoulder as the beads of sweat break along his hairline.
"Well?"
"Your cheeks are like two glowing orbs of—"
"Tsk. Cliché!" I crawl onto the chair and stick out my ass. The stiletto heels of my boots are less than an inch from his chin. He flinches as he stares at them, but he's captivated as I grab onto the back of the chair to balance, then shove my finger in my mouth to suck it.
Randall has only two hours until his seminar.
I curve my hand over the round cheek of my ass, cupping it for him. He is mesmerized as I wedge my fingers into my crack, then push the wettest one against my tight opening.
"This?" I ask.
I loosen my muscles and sneak my finger inside. I don't let him see my excitement, but it's making it hard to keep a straight face.
In, out, in, out. I pulse my finger in my asshole and Randall squirms on his knees.
"Your ass is a sanctuary. Dark, hot, bliss."
I raise an eyebrow.
"Is it, now?" I waggle my hips, the strokes of my finger making my pussy impossibly wet. I get so into the motion that my breasts slap against the back of the chair.
Randall groans.
"Give me something really good, baby," I growl. I pull my finger out, smacking my ass. His eyes flutter. My poet and his goddamn stage fright are so incredibly hot for me.
I switch hands to improve my balance on the chair. It's sturdy, but I'm shaking hard enough I might fall off. I angle my fingers better and slide three of them inside. He stirs again, his dick swelling larger. I moan as I shift my fingers, banging them high and rubbing against my sweet spot so hard my climax is threatening to take over. Randall notices.
"Please, Emily. May I?"
"I'm still waiting," I say. I clench my teeth. This has to wait.
He grumbles. He can do this. Over one hundred presentations of his award-winning poems and they want him all over the nation to teach his art.
He frees his tongue.
"My want for you is the silver-tipped crest of a tsunami's wave, splashing over the world to drown everything out, away. Through this, I swim to you—my shoulders weak, my arms limp, my cock a titanium rod desperate to feel you inside."
I break into laughter. This is good.
"You can fuck me now, Randall."
He jumps up from his crouch, positioning himself behind my ass. His hands roam my hips like a whisper. When he guides himself against my slick, damp folds, both of us moan.
"Your cunt…" he mutters.
He plunges deep without finishing.
Because both of us know actions speak louder than words.
*