Early last year, I had the honor of having a story included in Violet Blue's Best Women's Erotica 2014. The story—"Toys"—was one I'd penned when I first started writing erotica, and I was over the moon to have it land in such an amazing anthology.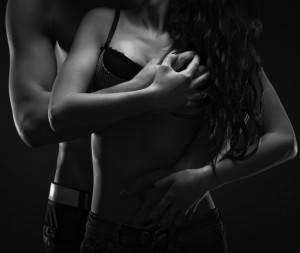 "Toys" is a story that's still rather dear to me. It's about a woman who has amassed a collection of sex toys so large she's nervous about introducing her new boyfriend to it—but it turns out, he's not only a fantastic new boyfriend, but also extremely open-minded. The story is one of my more playful ones—and today, I'm delighted to let you know it's available, for free, for you to read over at the Glass Dildo Shop. (You can find an excerpt here if you'd like a preview!)
I've previously narrated this story on Molly Moore's "Storytime" KissCast episode—but for those of you who prefer your words on the page rather than in the ear, I hope you'll check out "Toys" online.
A special thank you to the Glass Dildo Shop for hosting it, and happy reading, everyone!
XX,
Jade