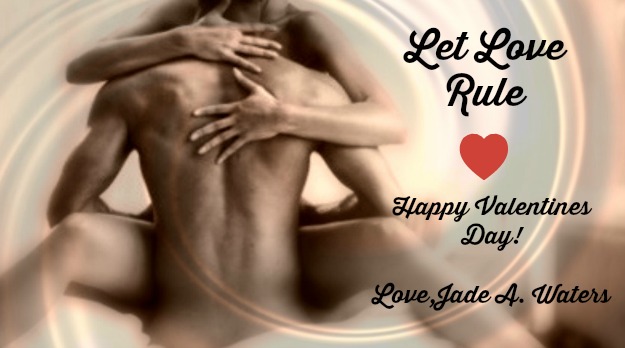 Hi everyone! It's almost the big day, you know, V-Day…and in honor of all things Valentine's, we of Chemical [se]X are running a 14-day blog hop contest. The lovely Oleander Plume—editor of this indie collection and also a graphic design extraordinaire (just check out the sexy image she created above, wowee!)—has gathered some amazing prizes as part of our special blog hop.
The prizes are:
A $37 (£25) gift certificate from Belle de Soir
Two e-books from Go Deeper Press: First by Jacob Louder and Cream by Lana Fox
A $10 gift certificate from Seattle Chocolates
A paperback version of Chemical [se]X, signed by the author of your choice
Mmm. Chocolatey and sexy. You totally want to win, don't you?
Well, the rules are simple—each author is hosting a different segment of the contest on his or her blog through February 13th, and all you need to do is comment on each blog. You can comment once, or, you can comment on every single person's post through the end of the contest. You can find the full line-up here to keep track and enter as many times as your heart desires.
Speaking of heart's desires, my story, "The Connection," is based on a couple who have lost their spark, and its these special chocolates that help bring back the magic they share. I've got an excerpt for you below, but first, let's talk about this leg of the contest.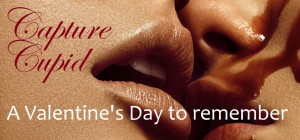 One of the things I love about this book—besides working with some fabulous authors I'm honored to know—is the chocolate theme. Why? Because I love chocolate. Okay, really, I love all things candy…if you didn't hear this through the grapevine, welcome to my reality: I am a sugar fiend. It's a problem, most of the time, as I have no self-control and love to indulge as often as possible (I swear I'm still talking about candy, guys). I even almost made a sugar-covered bodysuit for a fetish party once, and the only thing that stopped me was the melting potential. I am not kidding!
All that said, I've decided to make my stop for this contest incredibly easy for you: all you have to comment on is your favorite Valentine's Day candy. Really. That's it! Conversation Hearts? Cinnamon hearts? Marshmallow cherubs? Chocolate roses? Take your pick, and then gimme some sugar. Whoops. I mean, share your sugary addiction with me.
You know you want to!
As promised (and to encourage you), here's an excerpt from "The Connection":
Heavy and taunting, the container had banged against her hip when she hoisted her purse over her shoulder, its presence as poignant as the need deep in her sex when she pondered what might happen after Terence came home. The wonder burned on as she waited for him, and when she ran her fingers across the top of the box, she tilted her head coyly to the side. Aubrey could actually smell the truffles through the cardboard and the wrapping, the scent definitively chocolate with a whiff of crisp mint and grass beneath. But there was something else, too. It was earthy and rich, she realized, much like arousal.
Her arousal.
Aubrey wanted to wait for Terence, but she ached to know what these chocolates could do. Lifting the lid, she admired the six candies inside, each piece tempting her from within the black and white polka-dotted foil cups. The store clerk had explained this decorative packaging as specific to the premium box, "guaranteed to satisfy" or her money back tomorrow.
How could she resist?
Quickly, Aubrey grabbed a chocolate and took the smallest nibble, then nested the candy back in its cup. The dark chocolate tingled along her tongue and down her throat when she swallowed, the sensation peculiar and warm. It had to be her imagination, but the lid was barely back on the box when the feeling spread through her neck, her breasts, and her arms. It was powerful, overwhelming and sweet—exactly how she felt when Terence thrust inside her, making her whimper and writhe in passion.
Aubrey gasped.
That. Yes, that.
*
Okay, so you've had a sample of something sweet—and now I want to hear something sweet from you! Please make sure your email address is linked to your name when you comment below with your favorite Valentine's Day candy. I'll be sending all entry names and emails to Oleander Plume to work her drawing magic…and hopefully, you will be one of our two lucky winners.
Thank you in advance for commenting, and be sure to follow along and comment on other blogs for more chances to win. Tomorrow we will move over to Annabeth Leong's site, then C.E. Hansen's site the next, and so on and so forth… I hope you'll join us!
Now, please share your sweets with me! 🙂
XX,
Jade