I'm a proud writer of erotica.
It took me years to finally embrace this and say it out loud for a variety of reasons—you can read a little about that journey here—but as it stands I'm a huge supporter of the genre, and was such well before I officially started calling myself an "erotica writer." I have always believed that feeling comfortable with your sexuality and speaking your mind about it is vital and valuable no matter what your experience, and eventually, I recognized my thoughts on writing sexual fiction and nonfiction were identical to those I had on the act in general. Finally, I found myself ready to bring it into the light, and have been excited to do so ever since.
So cut to this last weekend, when I started going through old poetry and unearthed a piece written five years ago, when I was just barely starting to test out the phrase I write erotica. The poem was based on a real encounter with a man with whom I'd had a very extended conversation—extended and detailed enough, anyway, that mentioning I write erotica felt like a natural part of the discussion. After rereading the piece, I got to thinking about the act of saying one writes erotica. Strangely, even five years later, it's a statement that provokes a broad spread of responses, some so drastic that the simple act of saying it might need to be censored. In the best case scenario, we get a loud cheer or encouraging smile, or maybe even enthusiastic questions. In others, we might be greeted with a condescending frown, or a quiet shushing to acknowledge this topic isn't the most appropriate for the venue. Occasionally (and sadly), we aren't able to say anything at all.
And still sometimes, the below happens.
Peculiar, isn't it?
XX,
Jade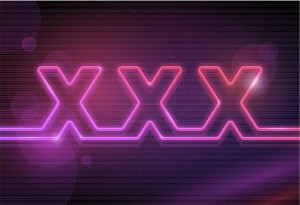 YOU WRITE EROTICA
by
Jade A. Waters
I write erotica, she said
And you could see him practically
Come himself
Really?
Yes, yes I do
Perhaps she shouldn't have shared this
But when he asked her what she wrote
It seemed the next logical phrase
It was true after all
So like, you write about sex
Yes, I do
Like porn
No, not like porn
Like eloquent porn
With some of the raunch
But more generous in the art department
I see, he said
Adjusting his pants
And trying to hide the subtle turn
Of his lips at the corner
So you write pretty, raunchy, and clever porn
When she smiled
He grabbed her hand
I wouldn't normally do this
And you can say no if you want
He said, leaning back on his heel
But if I didn't have a girlfriend, I have to say
I'd totally ask you out
She stepped back herself
A little put off
And wondering if maybe she shouldn't have mentioned the erotica
But he continued
I could always use more friends, though
Would you like to be friends?
He squeezed her hand
Running a finger along the inside of her palm
And she glanced at it as his words grew quieter
Maybe I can help you
With some inspiration?
*