It's the third day of Triple the Smut!
As you may recall, Oleander Plume is my fellow contributor in Best Women's Erotica 2014, and she issued me a challenge—I was to choose one sexy word from her list and use it as inspiration for a story. I did this on Monday over at her site, and today, she's here to share her response to my list. So without further ado, here's the lovely Oleander! Take it away, darling!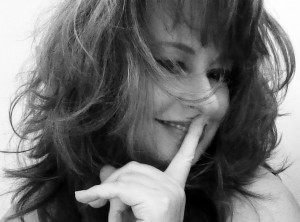 "How did I come up with the idea for this story? Well, my sweet friend Jade gave me a list of seven words, and the first one that caught my eye was "scent". Immediately, I pictured a man in a well tailored business suit. Underneath, he's finely muscled, maybe a tattoo somewhere. He smells delicious, like expensive cologne and masculine goodness. Really, it just wrote itself 😉 Enjoy, my lovelies!"
Scent of a Man
by Oleander Plume
I buried my face in his neck and inhaled. Burberry Touch, his signature scent, my senses were alive with the fragrance. I could feel his pulse beneath my lips as I kissed.
"Darlin'-"
I pushed his groping hands away. "No, you promised. Just relax and let me do this."
A small growl from him, a stern look from me. He dutifully stretched his arms over his head and crossed his wrists.
"Good boy. Now, no more shenanigans."
"Yes ma'am." His blue eyes narrowed slightly, but he smiled at me.
I straddled his hips, and resumed kissing, letting my mouth travel from his neck to his collar bone. I tasted the warm skin that covered his shoulder, slightly salty, but smooth against my tongue. Lower, to his armpit, he squirmed and laughed when I buried my nose inside.
"Why?"
"Shh. Let me."
I inhaled, he smelled like citrus body wash and a soft musk, definitely male. The skin was like velvet, I petted the area with my fingertips, causing him to chuckle.
"Ticklish? Should I stop?"
"Please do."
I moved to his strong pecs, the skin here smelled different, like fresh air. His nipple hardened under my tongue and I heard his breath catch in his throat. This was his secret erogenous zone, although it would have killed him to admit it. I nibbled on the firm nub, and he moaned softly, a sound that pleased me like no other. After paying some attention to the neglected nipple, I slid my lips down his stomach, using my tongue to trace all the ridges in his muscular abdomen. His impatience grew and he squirmed.
"Patience, lover."
"Don't you see how hard I am? You're driving me crazy." His drawl was raspy and thick with lust.
A puddle of saline had pooled under the tip of his cock, a heady testament to his arousal. The manly smell and taste of his fluid made my mouth water and my heart race. I moved lower yet, pushing his erect cock out of the way before rubbing my nose in his thatch of pubic hair. While I inhaled his delicious masculine essence, I traced the skin of his shaft with my fingers. So much hardness, wrapped in silk, I could feel the blood pulsating through each ropy vein.
"Darlin'." More urgent now, his voice harsh with want.
"You have a lust ache, don't you? Here, let me make it better."
I gazed up at him while I tapped the head of his cock against my tongue. The sight of him lying there, vulnerable in his nakedness drove me wild. I knew at that moment, I owned him completely. A sharp knock at the door invaded our interlude.
"Yes?"
A voice floated through the door. "Mr. Gentry, your 2 o'clock is here."
"Darlin'?" he whimpered as he tried to sit up. I pushed him back against the desk.
"Your 2 o'clock can wait."
About Oleander:
Oleander Plume writes erotica in several genres. Her work can be found in The Women Who Love to Love Gay Romance by Ryan Field, Best Women's Erotica 2014 by Violet Blue, and Take This Man by Neil Plakcy (coming soon). Some of her flash fiction has been featured on ForTheGirls.com and BrightDesire.com. Please visit her on the web – oleanderplume.blogspot.com.
***
Oleander and I are both participating in Alison Tyler's Smut Marathon, so if you haven't already—please don't forget to vote! Poll closes Thursday at midnight. 🙂
XX,
Jade