Some of you may know I dabbled for almost two decades in the speculative fiction world before I officially realized I loved writing erotica. And while now I prefer this realm, I still enjoy the occasional opportunity to turn something naughty to something bizarre or surreal, or even to take it out to another planet.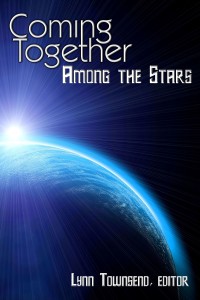 So…imagine my delight at having three Spec Fic erotica pieces coming out in two hot anthologies releasing in the next few months! Hurray!
The first is a charity anthology I briefly mentioned in my September Kicked My Ass post. It's called Coming Together: Among the Stars, and is a sci-fi themed collection edited by Lynn Townsend to benefit International Still's Disease Foundation. You can find out more about it here, as well as see all the other fabulous contributors I'm proud to join for this great cause! I'll share some back story and an excerpt of my story, "The Joy Ride," closer to the release date (late November), but for now let me offer you a brief preview: in my head, I subtitle this piece "Orgy In Space."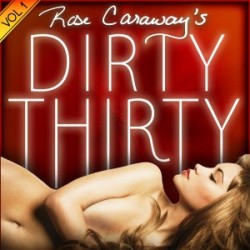 So…um…get the picture? 😉
Now, on to the next anthology—I'm also thrilled to announce that both "The Bells" and "The Doll" are going to be a part of Rose Caraway's Dirty Thirty audiobook coming out later this year. If you didn't already catch Ms. Caraway's fabulous narration of my story "Soundscapes" on The Kiss Me Quick's Erotica Podcast back in July, please do. Only then can you understand how ridiculously, giddily excited I am to be part of this sexy new audiobook. On top of that, Rose Caraway managed to summon crazy shit out of my head (no, really). "The Bells" is a super dark alternate history piece, and "The Doll"…well…I just can't wait to tell you more about these pieces when we get nearer the release date! 🙂
For now, I encourage you to ogle these fabulous covers as many times as I am (lots)!
XX,
Jade
P.S. "The Match"—the last poem of my 7-Day Poem Challenge—is featured over at The Erotic Woman today! The site is full of steamy stories and poems, so please click on over and take a peek! (NSFW images.)