Hello everyone!
As you may know, I've been working away at the Lessons in Control series, which launches with The Assignment on December 12th. Wee! I'm so damn excited! The series is releasing not only soon but at rapid fire speed, with book 2, The Discipline, out in March '17 and book 3, The Reward, out not all that much later—in June! Woo hoo!
I'm currently working on the third book to turn into my editor at the end of the year, but while that's in motion, all sorts of thrilling things have been happening on the sidelines. Are you ready for the biggest?
I received these ridiculously sexy covers for book 2 and 3!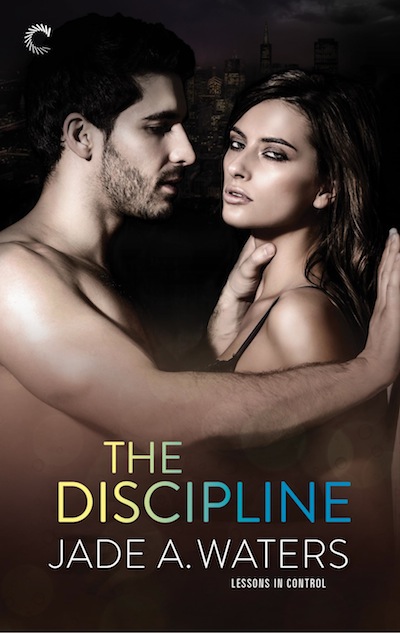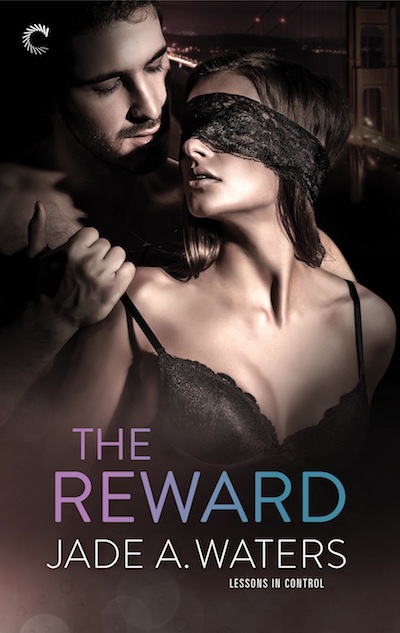 *Faints.*
Wow. I don't know about you, but I seriously swooned when I saw all three of these together. In fact, why don't I just go ahead and show you all three in a row, too: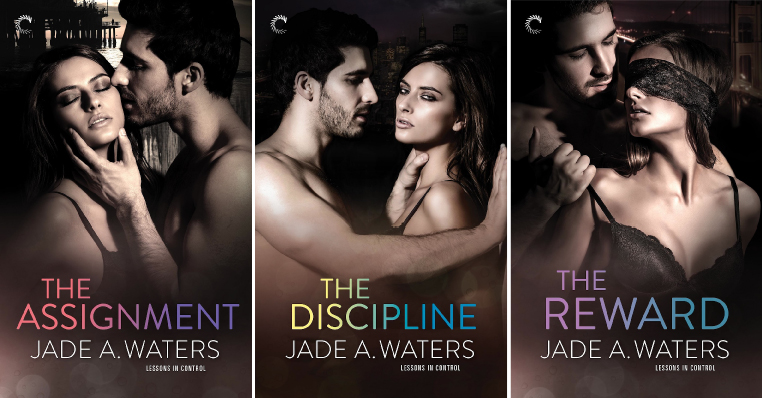 OMG. OMG. Aren't they to die for? Carina Press seriously knocked it out of the park here. I'm so happy!
All right… *Breathes x 1,000* What else, what else? Well, besides deciding that the triple threat image above is going to need to get framed and hung on the dining room wall I keep rambling on about being too bare, I've also been working on a blog tour for The Assignment. Yay! I'm getting pumped to share details about this soon because I've got a ton of awesome, lovely people involved, but for now I'll just say the party kicks off December 4th and you won't want to miss it. It's going to be so fun, with lots of exclusives, giveaways, interviews, info about the book and whole series, and more! I can't wait!
In the meantime, you can find both The Assignment and The Discipline available for pre-order for your Kindle, and the first book at a few other sources, too (find all of them here). I hope you'll please add both books to your shelves on Booklikes (you can find The Assignment here and The Discipline here), and please mark The Assignment as "Want to Read" on Goodreads.
I'd also like to ask that if you haven't yet signed up for my newsletter, please do. Newsletter subscribers are the first to hear about news and special events, and will get various exclusives during the course of the Lessons in Control series. The first? An absolutely free preview of the first chapter of The Assignment BEFORE it's released—but you can only have access if you sign up. I hope you do!
Finally, I wanted to let you in on a reading I have booked down in L.A. on January 31, 2017, hosted by the lovely Rachel Kramer Bussel at Skylight Books in honor of the Best Women's Erotica of the Year series. There, I'll be reading with the fabulous Melina Greenport, Jocelyn Bringas, and Ms. Bussel herself. You can find more info right here. I'll be reading a snippet of "Ophelia the Second," which was included in Best Women's Erotica of the Year, Volume 1, and I'll have some swag for The Assignment to give you there, too. Hurray! We hope you'll come out and say hi!
All right, that's it for now, folks. Thanks for reading and I look forward to sharing more soon!
XX,
Jade