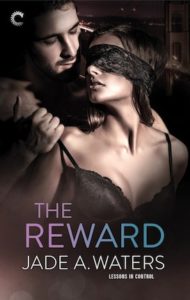 It's finally here. The Reward is out today!
Wow, am I excited. I've been waiting a long time for this one—the third and final book in my Lessons In Control series—and I bet you have, too!
In honor of the book's release, Carina Press is still offering some killer deals on book one, The Assignment, and book two, The Discipline. You can pick up The Assignment on Amazon for only $0.99, and The Discipline here for only $1.99! The Reward is available at the low release price of $3.99, so you can get all three for less than the price of lunch. Yes!
I will be visiting a couple other sites this week with some final series goodness, so you'll want to follow along for our mini tour… Wednesday I'll be visiting F. Dot Leonora with a few things to say about her lovely nod to the Lessons In Control series, then Thursday and Friday you can catch sexy excerpts of The Reward with Malin James and Rachel Kramer Bussel. After that, you won't want to miss a series closing interview with the fabulous Rose Caraway. Woo hoo!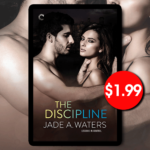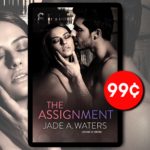 And of course, we can't very well end the series without one final bang (heh) here on my site, right? So here's your chance! Leave a comment below with your name and email address as well as why you'd like to win not one book but two—a free ebook copy of both The Assignment and The Discipline, the first two books of the Lessons In Control series—and you'll be entered to win them! Only one entry per person and you'll want to act fast; your comment must be entered by 11:59 pm PST tomorrow (June 13, 2017). The winner will be notified this week with their free copies. Easy giveaway, right? So please do enter.
But don't forget—all this goodness is in celebration of the release of The Reward, out today. I hope you'll pick up your copy at any of the following eretailers:
Amazon US   Amazon UK   Carina Press   Barnes & Noble   Google Play   iBooks   Kobo
Thanks so much for joining me and happy reading!
XX,
Jade